August J. Long, Junior, World War II Casualty
Porter County Data on World War II Casualties . . . .
August Joseph Long, Junior
Seaman, First Class, Heavy Patrol Bomber Squadron 102
Date of Birth: July 5, 1926
Date of Death: May 9, 1945
Cause of Death: Killed in Action
Date of Enlistment: October 25, 1943
Monument: Tablets of The Missing At Honolulu Memorial, Honolulu, Hawaii
Awards: Air Medal, Purple Heart
Hometown: Valparaiso
Note: A memorial monument for August J. Long exists in Graceland Cemetery in Valparaiso, Porter County, Indiana.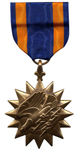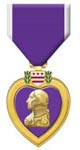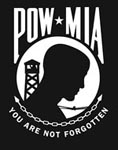 Newspaper Notices:

Parents Hear Additional Facts of Seaman's Death

Additional facts on the death of August Joseph Long, Jr., Seaman 1. c., son of Mr. and Mrs. August Joseph Long, Sr., 505 Jefferson St., Valparaiso, were received today by the parents from L. P. Pressler, lieutenant commander (A 1) U. S. Naval Reserve, of the U. S. Pacific Air Force, Patrol Bombing Squad 102.

Young Long was killed in enemy action on May 9, 1945, in the South Pacific. He would have been 19 years of age on July 5 next. Enlisting in the Navy on Oct. 25, 1943, he was stationed at Great Lakes, and later took technical training for gunnery at Norman, Okla. He had been overseas eight months and at the time of his death was a gunner on a B-24 patrol bomber.

The following letter from Lieut. Col. Pressler tells of his heroic death:

"Dear Mr. Long:

"It is with a feeling of deep sympathy and regret that I begin this letter,

"Your son, August Joseph Long, Jr., has given his life for his country in a daring and courageous attack against the enemy in which enemy planes and installations were destroyed. His actions at his gun station in this engagement were of the highest type, significant of the bravery August possessed.

"There were seven of us on this operation which was conducted at dawn. We had taken off in a heavy rain and darkness in order to affect surprise. We flew direct to the target and made our attacks. After I had completed my attack I turned to observe the planes which were following me. Anti-aircraft fire from the enemy was intense. The planes didn't falter, but rather, realizing the importance of their mission, the pressed home their attacks. All planes were hit. However, two of our planes were hit badly and were seen to crash into the sea. Those of us who were able to remain in the air surveyed the wreckage for possible survivors and called a surface vessel to the area for a more complete investigation and search, which proved futile. August was in one of those planes.

"August's tour of duty in this squadron has not been long; however, in the short length of time he was with us he has proved himself to be willing worker and a sincere man whose ideals in life were high. He has shared the discomforts of war with no apparent misgivings and can be credited with a job well done.

"Please convey my deepest sympathy to Mrs. Long and to August's many friends. Feel free to write me at any time if there is anything I may be able to do for you."
__________________________________________________________________
Source: The Vidette-Messenger, Valparaiso, Porter County, Indiana; June 29, 1945; Volume 18, Page 6, Column 3


Long Memorial Services Held In S. Pacific

Memorial services for Seaman 1st Class, August Joseph Long, of the U. S. Air Corps, and others who lost their lives on May 9, during enemy action in the south Pacific, were held on Mother's day, May 13, overseas, according to a letter received by the parents, Mr. and Mrs. August Long, 505 Jefferson street, from Chaplain E. A. Anderson.

The letter was mailed on July 5, the 19th birthday of Seaman Long, and was received Wednesday.

Seaman Long was one of a crew of B-24 bomber which was lost on May 9 last. Another bomber of the same type was lost at the same time. The Valparaiso man was a gunner on the bomber. He had been in the service since Oct. 25, 1943, and had been overseas for eight months when killed.
__________________________________________________________________
Source: The Vidette-Messenger, Valparaiso, Porter County, Indiana; July 12, 1945; Volume 19, Page 2, Column 6


Return to List of Porter County World War II Casualties

Information abstracted and transcribed by Steven R. Shook