Lyle Wilmot Hick, World War II Casualty
Porter County Data on World War II Casualties . . . .
Lyle Wilmot Hick
Flight Sergeant, Royal Canadian Air Force
Date of Birth: March 25, 1920
Date of Death: April 25, 1944
Burial: The Netherlands
Cause of Death: Killed in Action
Hometown: Valparaiso
Service Note: Lyle Wilmot Hick was one of thousands of Americans enlisted in the Royal Canadian Air Force prior to the United States' entrance into World War II on December 8, 1941.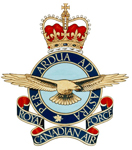 Newspaper Notices:

One Killed, One Missing On List Today

A former Valparaiso taxicab driver, reported missing in Europe, has been reported dead, and a Porter county marine is reported missing in the South Pacific according to casualty announcements made today.

Flight Sergeant Lyle Wilmot Hick, 24, formerly employed as a taxicab driver by the Deluxe Cab company, Valparaiso, was killed in action over the Reich on April 25, 1944, according to word received by Mrs. Wallace Grimm from Mr. and Mrs. William Hick of Barrington, Ill., parents of the dead aviator.

In a previous report Sgt. Hick was reported missing, but advice received by the International Red Cross Society at Geneva, through German information stated Hick lost his life and his body was recovered on April 25, this year. He was buried in the Communal cemetery, in Holland.

Sgt. Hick was a member of the Royal Canadian Air Force and prior to joining the service was employed at the Deluxe Cab company here. He went overseas in January, 1942.

Mr. and Mrs. Thomas H. Jones, of Jackson township, Porter county, have received word that their son, Marine Pvt. 1st Class Thomas Jones, Jr., was reported missing in action in the South Pacific area on August 18. A brother, Arnold, is a member of the U. S. Navy. The father served in the Navy in World War I.
________________________________________________________________
Source: The Vidette-Messenger, Valparaiso, Porter County, Indiana; October 19, 1944; Volume 18, Page 1, Column 5


Return to List of Porter County World War II Casualties

Information abstracted and transcribed by Steven R. Shook