John Jacob Birky, World War II Casualty
Porter County Data on World War II Casualties . . . .
John Jacob Birky
Leading Aircraftman, Royal Canadian Air Force, R-145017
Date of Birth: August 17, 1917
Date of Death: October 1, 1942
Burial: Graceland Cemetery, Valparaiso, Porter County, Indiana
Cause of Death: Aircraft Crash (training mission in Centralia, Ontario, Canada)
Date of Enlistment: November 27, 1941
Hometown: Valparaiso (Washington Township)
Service Note: John Jacob Birky was one of thousands of Americans enlisted in the Royal Canadian Air Force prior to the United States' entrance into World War II on December 8, 1941; Birky entered the Royal Canadian Air Force just twelve days before the United States entered the war.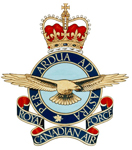 Newspaper Notices:

Crash Kills John Birky, RCAF Pilot
Local Young Man Dies of Injuries Suffered Wednesday

John Jacob Birky, student pilot in the Royal Canadian Air Force and son of Mr. and Mrs. J. Z. Birky, RFD 3, Valparaiso, did this morning in Centralia, Ont., of injuries received Wednesday in a plane crash.

Word of the local young man's death was contained in a telegram to his parents.

Birky enlisted with the RCAF in November, 1941, and would have received his wings next month, after a year of training as a bomber pilot.

Better known to his many friends here as "Johnnie," the local flier was 26 years of age, and a graduate of Washington township high school in 1935.

Paid Fine Tribute

Miss Dorothy DeWitt, former principal at the Washington township school, today paid fine tribute to Birky's qualities as a student, athlete and friend.

Besides being an honor scholar in his studies, the young man took a wide interest in extra-curricular activities, participating in school, plays, basketball and baseball.

"Teachers and pupils both thought a great deal of John," said Miss DeWitt. "He was one of our outstanding pupils."

In his senior year, Birky was awarded highest honors for school citizenship.

For about five years he was employed by the C. J. Spindler Co., serving first in the firm's Valparaiso store and later being transferred to Rensselaer.

Details Not Available

Details of the tragedy have not yet been received by Birky's parents, but the accident was believed to have occurred during a night practice flight. Birky succumbed to his injuries at 8:30 today.

By a coincidence, many local friends insist that the young man could be detected among the group of RCAF students shown in the moving picture "Captains of the Clouds" which was shown at the Premier theatre earlier this week and which was built around life in the Royal Canadian Air Force.

Birky enjoyed a furlough from his training duties the last two weeks of August, visiting his relatives and friends here.
________________________________________________________________
Source: The Vidette-Messenger, Valparaiso, Porter County, Indiana; October 1, 1942; Volume 16, Page 1 Column 6


Birky Services Held Sunday At Baptist Church

Memorial services for John Jacob Birky, Washington township high school graduate, and son of Mr. and Mrs. J. Z. birky, east of Valparaiso, who met death in a plane crash during a training flight with the Royal Canadian Air Force, were held Sunday afternoon at 2 o'clock at the First Baptist church, Rev. Harold E. Garner officiating.

The church was completely filled with relatives and friends. A quartette from the Medaryville CPS camp sang several selections. Floral tributes were many and beautiful.

The body of the young RCAF pilot arrived in Valparaiso Saturday morning from Centralia, Ontario, accompanied by two RCAF pilots.

Pallbearers were Willard Sutter, Ralph Birky, Clarence Good, Ross Good, Orval Birky and Paul Egli. Burial was in Graceland cemetery.
________________________________________________________________
Source: The Vidette-Messenger, Valparaiso, Porter County, Indiana; October 5, 1942; Volume 16, Page 3 Column 6


Ten Porter County Men Dead Or Missing Since U. S. Went Into War Against Japan
(BY ENG ZIMMERMAN, Sr)

"Remember Pearl Harbor" Today Valparaiso and Porter county citizens remembers that event which transpired just a year ago today when a Japanese air squadron, more than 100 strong, roared out of a peaceful sky to deal destruction and death to American warships, air dromes and U. S. fighting men at Pearl Harbor.

With quietness and an air of solemnity, citizens recalled dastardly Japanese sneak attack and resolved to "Remember Pearl Harbor" as their battlecry to retaliate in full measure to the Japanese for their treachery in causing the unwarranted deaths of several thousand brave members of the U. S. fighting forces.

Not until yesterday was the full extent of the carnage at Pearl Harbor revealed to the public on the theory that such information would have proved valuable to the enemy.

Local Youth Wounded

Porter county had only one casualty at Pearl Harbor. He was Harold Lenburg, of Valparaiso, who was critically wounded in the onslaught. Lenburg spent considerable time in hospitals recovering from his wounds before he was able to return home. He is recipient of the Purple Heart award.

Since that eventful day a year ago in the Pacific, ten Porter county men have been included in the government's casualty lists as killed in action or missing.

First to answer the summons was Charles McKindred Proffitt, gunner on the U. S. destroyer Jacob Jones, which was torpedoes in the Atlantic in September.

DeForest Dye, a member of the Navy, was next reported missing in the Pacific in March. Then in May, Capt. Robert F. Ruge, of the Marine Corps, was reported missing. Ruge had been on Bataan and Corregidor just before U. S. forces on those points capitulated to the Japanese. Later he was promoted to the rank of major.

Hebron Youth Missing

Another Porter county man stationed at Corregidor, Joseph Twa, of Hebron, was also reported missing. In both the Ruge and Twa announcements it was not known whether they were killed or captured. No further word has been received.

Next to be added to the honor roll of Porter county was the name of Glen Owens, of Valparaiso. He was reported killed in action in the Pacific in June. His body was buried at sea.

Soon after the announcement of young Owens' death, came word that John Hales Bates of Hebron was missing from a carrier in the Pacific. He was a member of the U. S. air service.

Another man to pay the supreme sacrifice was Howard L. Pumroy, of Kouts. Pumroy was reported killed in the Solomons while fighting with the marines.

John Jacob Birky, student pilot of the Royal Canadian Air Force residing on Valparaiso RFD 3, was killed at Centralia, Ontario, in October when a plane which he was flying during night practice crashed. The body was brought to this city for memorial services.

Capt. William H. Chambers of the U. S. air force was reported missing in action since Oct. 19. He was believed to have been in Alaska region.

The latest casualty reported was Pvt. First Class Edward Smith of Valparaiso. He was reported killed in action in the South Pacific on Nov. 18.
________________________________________________________________
Source: The Vidette-Messenger, Valparaiso, Porter County, Indiana; December 7, 1942; Volume 16, Page 1 Column 6


Return to List of Porter County World War II Casualties

Information abstracted and transcribed by Steven R. Shook