Marvin W. Soderstrom, Korean War Casualty
Porter County Data on Korean War Casualties . . . .
Marvin Wilbert Soderstrom
Private First Class, Company E, 2nd Battalion, 35th Infantry Regiment, 25th Infantry Division
Date of Birth: 1929
Date of Death: September 9, 1951
Cause of Death: Missing in Action
Date of Enlistment:
Awards: Purple Heart, Combat Infantryman's Badge, Korean Service Medal, United Nations Service Medal, National Defense Service Medal, Republic of Korea War Service Medal
Hometown: Portage Township
Service Note: Pfc. Marvin Wilbert Soderstrom was listed missing in action on September 9, 1951, while fighting the enemy in the North Korea sector. He was presumed dead on February 15, 1954.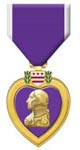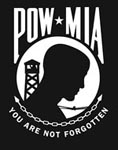 Newspaper Notices:

PORTAGE TOWNSHIP

Pvt. Martin [Marvin] Soderstrom, son of Mr. and Mrs. August Soderstrom of McCool road, has been reported missing in action in Korea. He is a graduate of Portage High school, class of 1947 and was stationed at Camp Breckinridge, Ky., before going overseas.
__________________________________________________________________
Source: The Vidette-Messenger, Valparaiso, Porter County, Indiana; March 6, 1954; Volume 27, Number 207, Page 1, Column 4


Portage GI Is 'Presumed' Dead

A Portage township man, previously reported missing in action in Korea, now is presumed dead, the army has announced in Washington, according to a United Press story today.

He is Pfc. Marvin W. Soderstrom, son of August E. Soderstrom, RFD 3, Chesterton. He attended Portage High school.
__________________________________________________________________
Source: The Vidette-Messenger, Valparaiso, Porter County, Indiana; March 6, 1954; Volume 27, Number 207, Page 1, Column 4


Return to List of Porter County Korean War Casualties

Information abstracted and transcribed by Steven R. Shook