Historical Images of Porter County
Valparaiso Technical Institute
Valparaiso, Indiana

Date: Circa 1950s
Source Type: Postcard
Publisher, Printer, Photographer: Valparaiso Technical Institute Bookstore, Dexter Press (#42063)
Postmark: None
Collection: Steven R. Shook
Remark: Valparaiso Technical Institute. Main building, houses offices, classrooms, and laboratories. Valparaiso Technical Institute specializes in Radio Engineering, Television, Broadcasting, Police and Aviation Radio, Ultra High Frequency, and all related Electronic training. The Dodge Institute of Telegraphy was initially established as a department of the Northern Indiana Normal School in 1874 by G. A. Dodge. At that time, Dodge was employed as telegrapher of the Pittsburg, Fort Wayne & Chicago Railroad and saw opportunity in better educating future telegraphers. Reorganized by Dodge and F. R. Lunbeck in 1891, the school flourished and became the largest telegraph and railway instruction institution in the United States. As radio entered the scene, training in "wireless" communication was added to the curriculum of the institute. Dr. J. B. Hershman purchased the Dodge Institute in 1939 and moved the campus to the site formerly occupied by Pitkin-Brooks and L. E. Myers companies at Center Street and West Lincolnway. Following World War II, the Dodge Institute was renamed the Valparaiso Technical Institute. Valparaiso Technical Institute went defunct in April of 1991, ending 117 years of operation.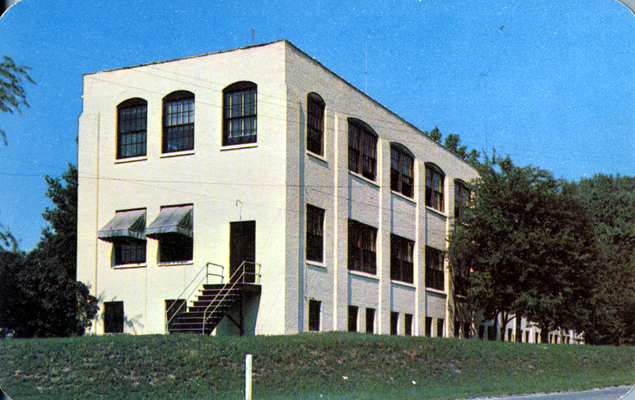 Return to Valparaiso Schools Images Index
Return to Porter County Photographs & Historical Images

Please contact the Porter County GenWeb Coordinator if
you can provide any additional information concerning this image.

Image and related text prepared by Steven R. Shook