Historical Images of Porter County
Lucian Vitoux Wreck on Nickel Plate


Valparaiso, Indiana


Date: October 28, 1916
Source Type: Postcard
Publisher, Printer, Photographer: Unknown
Postmark: Not applicable
Collection: Steven R. Shook
Remark: Handwritten on the reverse of this postcard is the following: "Car accident (Train) Lou Vitoux Killed. (Aug. Vitoux)."

The November 2, 1916, issue of The Chesterton Tribune contains the following death notice concerning this accident [Volume 33, Number 33, Page 5, Column 3]: "Lucian Vitoux, 19 years old, was killed and William Lutge, 24, was severely injured about midnight last Friday when an east-bound passenger train crashed into them as they attempted to cross the Nickle Plate road west of Valparaiso. They were returning from a box social at the Glenn Cherry school house. Lutge will recover. Lucian Vitoux is a son of Mr. and Mrs. August Vitoux, who live near Valparaiso. The funeral was held Monday at St. Paul's Catholic church, Father Mungavin officiating. The body was buried in St. Paul's cemetery."

August Vitoux, Lucian's father, owned a 155 acre farm located in the southeast quarter of Section 16 of Center Township (Township 35 North, Range 6 West), known as the Hill-Dale Farm. The Nickel Plate Railroad, formally known as the New York, Chicago & St. Louis Railroad, passed about one-quarter mile north of August Vitoux's farm. It is suspected that the accident that claimed Lucian's life occurred when he was traveling southbound at the railroad crossing along present day County Road 250 West.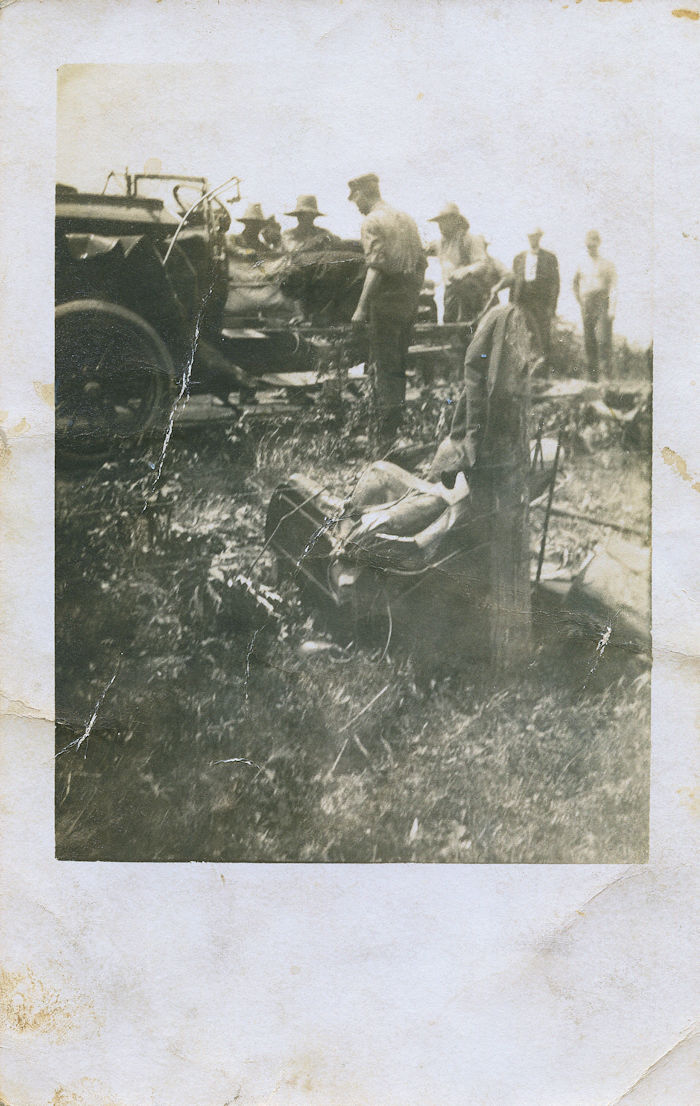 Return to Valparaiso Railroads Images Index
Return to Porter County Photographs & Historical Images

Please contact the Porter County GenWeb Coordinator if
you can provide any additional information concerning this image.

Image and related text prepared by Steven R. Shook