Historical Images of Porter County
Souvenir Balloonpost, Balloonfest
Valparaiso, Indiana

Date: 1971
Source Type: Postcard
Publisher, Printer, Photographer: Koppell of New Jersey (#123809)
Postmark: None
Collection: Steven R. Shook
Remark: Souvenir Balloonpost, Valparaiso University Balloonfest. This card was carried by balloon and mailed at the post office nearest the landing point. Pictured is the balloon NIMBUS SECUNDUS, piloted by Dodds Meddock. The balloon is 65' tall and 40' in diameter. Lift is generated in flight by propane burners.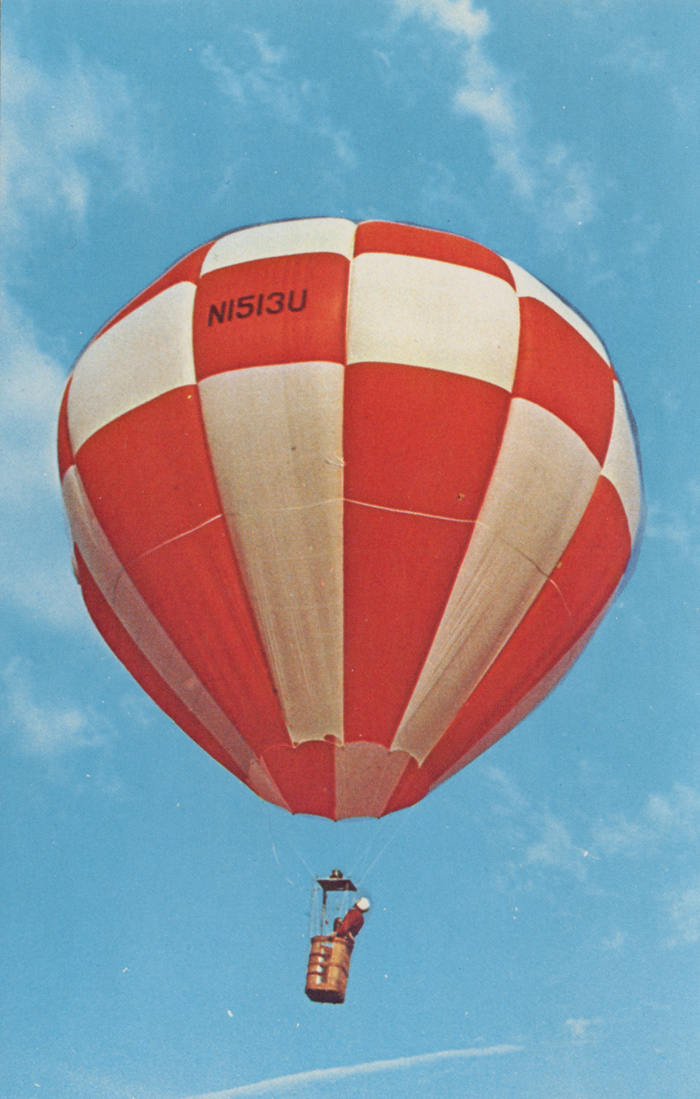 Return to Valparaiso University Miscellaneous Images Index
Return to Porter County Photographs & Historical Images

Please contact the Porter County GenWeb Coordinator if
you can provide any additional information concerning this image.