Historical Images of Porter County
Auditorium - Training Detachment Head-Quarters
Valparaiso, Indiana

Date: October 1918
Source Type: Postcard
Publisher, Printer, Photographer: AZO
Postmark: None
Collection: Steven R. Shook
Remark: The Auditorium at Valparaiso University was constructed in 1892. It served as a center for entertainment and was later converted to a chapel. The structure was destroyed by fire on November 27, 1956. On the postcard's reverse is written the following message: "Valparaiso, Ind. Oct. 1918. The three windows on the ground floor is the majors office. I was orderly for the major in the office when we first came here. I lowered the flag you see on the pole. Elmer."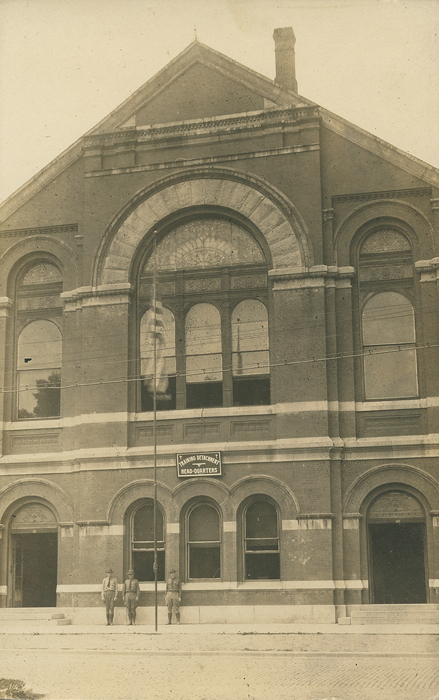 Return to Valparaiso University Auditorium Images Index
Return to Porter County Photographs & Historical Images

Please contact the Porter County GenWeb Coordinator if
you can provide any additional information concerning this image.