Historical Images of Porter County
Remains of the Cascade Mills
Union Township, Porter County, Indiana

Date: Early 1980s
Source Type: Photograph
Publisher, Printer, Photographer: Daniel Kleine
Postmark: Not applicable
Collection: Daniel Kleine
Remark: The Cascade Grist Mills were built along Taylor Creek by David Hardesty in 1861. The original structure was 18-feet by 40-feet. The mill was primarily a producer of flour. In 1882, the mill was sold to Levi Huffman. As late as August 1936, the mill was still in operation and was known then as the Huffman Mill. The mill was located 8 1/2 miles west of Valparaiso and 1/2 mile south of the US Highway 30 (Lincoln Highway).

In November, 1872, while Royal White, of Lake county, and his brother-in-law, McColly, were at the Cascade Mills, an accident befell Mr. White that cost him his life. While they were waiting for their grist to be ground, they passed away the time in hunting ducks on the mill pond. After an absence of an hour or two they returned and deposited their guns in the wagon, after which they hitched their team up, and as Mr. McColly was preparing to drive, Mr. White reached into the wagon box and took his gun by the muzzle, and in pulling it toward him one of the hammers caught on a sack, and the old story of accidental shooting was repeated. The barrel was heavily loaded with duck shot, and the entire charge passed through the side board of the wagon box into his right breast. Mr. McColly ran into the mill and notified the writer, who closed the mill and went to the scene of the accident. The wounded man was on his knees in a pool of his own blood, with both hands pressed to the gaping wound, but he arose and walked up to the house of David Hardesty. Dr. Vincent, of Deep River was called -- eventually Dr. Pratt, of Crown Point, but he was beyond the reach of medical skill. The only wonder was that he survived the wound at all; splinters of the wagon box, two inches long, and portions of the gun-wadding, were taken from his lungs a few hours before his death. He died about three weeks after receiving the wound. His constitution a more than ordinarily strong one had protracted his life for that length of time. His remains were buried in the Crown Point cemetery.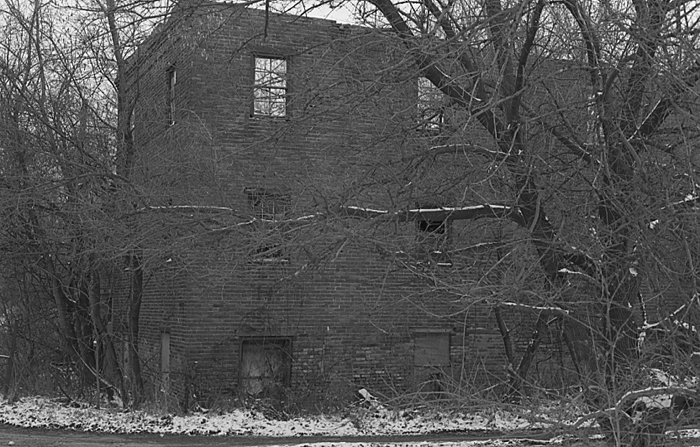 Return to Union Township Images Index
Return to Porter County Photographs & Historical Images

Please contact the Porter County GenWeb Coordinator if
you can provide any additional information concerning this image.