Historical Images of Porter County
McCool School
McCool, Indiana

Date: 1931
Source Type: Photograph
Publisher, Printer, Photographer: 1931 Crisman High School Annual (Portage Township)
Postmark: Not applicable
Collection: Steven R. Shook
Remark: The McCool School, constructed in 1896, was located adjacent to the present day Ethel R. Jones Elementary School. The school was created when the Fifield School and Robbins Schools in Portage Township were consolidated in the late 1890s. After further school consolidation in the township resulted in the abandonment of the McCool School, the structure was converted into a private residence. The photograph shown here represents the McCool School as it appeared in 1931. At this time, the school consisted of students in grades one through five. The 1931 students of the McCool School were Norma Bonham, Robert Bonham, Betty Bradford, J. C. Cartwright, Donald Crizer, Arthur Garrison, Frederick Himebrook, Ruth Himebrook, Harold Prentiss, Kenneth Prentiss, Norman Samuelson, Donald Spear, Dorothy Spear, Geraldine Spear, Walter Wievolt, Julia Woynarowski, and Leonard Wyant, Jr.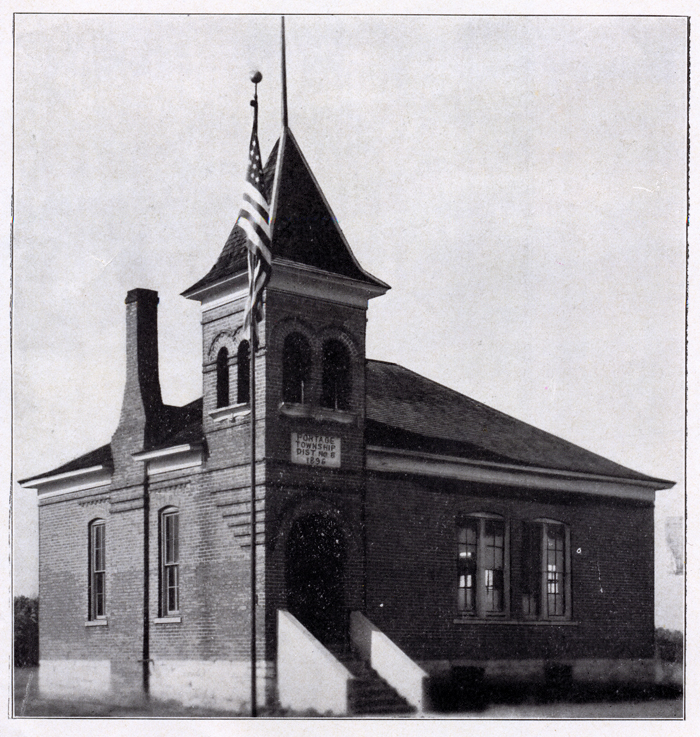 Return to McCool Images Index
Return to Porter County Photographs & Historical Images

Please contact the Porter County GenWeb Coordinator if
you can provide any additional information concerning this image.