Historical Images of Porter County
Broken Dam
Kankakee River, near Scheider, Lake County, Indiana

Date: May 17, 1912
Source Type: Postcard
Publisher, Printer, Photographer: John Ellsworth Haskell
Postmark: None
Remark: This photograph was is believed to have been taken by John Ellsworth Haskell, a freelance photographer, who homesteaded east of Schneider, Indiana, on one of the sand islands in the Kankakee Marsh. On the reverse, Haskell writes to W. L. Mason in Orient, Pickaway County, Ohio: "The broken dam. Not very good. I had your letter wrote, but did not send it till now. John Haskell." Haskell appears as "Johnie Haskell" in the 1910 Federal Census for Cedar Creek Township, Lake County, Indiana, enumerated May 4, 1910, with his parents Frank and Emma Haskell. He is listed as a 22 year old single male, born in Ohio. His occupation is listed as a "laborer" in the industry of "odd jobs." John was born on January 8, 1888, in Stryker, Williams County, Ohio, and died on January 19, 1975. His remains were buried in Sanders Cemetery in Lowell, Lake County, Indiana. In April 1930, John married Helen Glenn Stowell. This dam may have been constructed as a temporary diversion dam to aid in the construction of a bridge over the Kankakee River.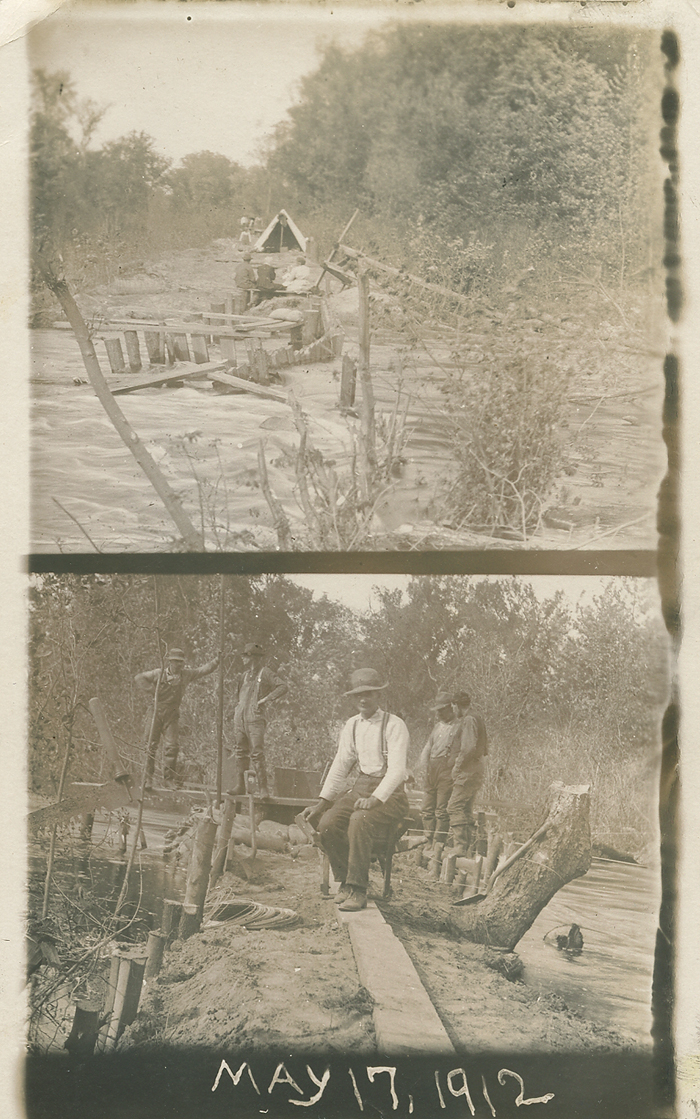 Return to Kankakee River Images Index
Return to Porter County Photographs & Historical Images

Please contact the Porter County GenWeb Coordinator if
you can provide any additional information concerning this image.

Image and related text prepared by Steven R. Shook