Historical Images of Porter County
Lewry House, Western Face
Furnessville, Indiana

Date: After 1960
Source Type: Photograph
Publisher, Printer, Photographer: Unknown
Postmark: Not applicable
Collection: Trent D. Pendley
Remark: The Lewry house, constructed in 1863, is one of the oldest surviving residences in northern Pine Township. The house, with a facing of local bricks, had two additions. The additions, which occurred in the 1880s, added bedrooms to the back of the house and a dining room and kitchen that doubled the depth of the two-story structure. During the Erwin and Bernice Burke period from 1940 to 1974, a first floor family room with a fireplace was added. The residence originally hosted a butler staircase. Nearby are the vacant Furness mansion and also the vacant Lidke house. Furnessville saw the removal of many homes from their antebellum or Victorian era foundations with the path of the Dunes Relief Highway (US Highway 20) after 1929, as well as after 1966 with the establishment of the Indiana Dunes National Lakeshore.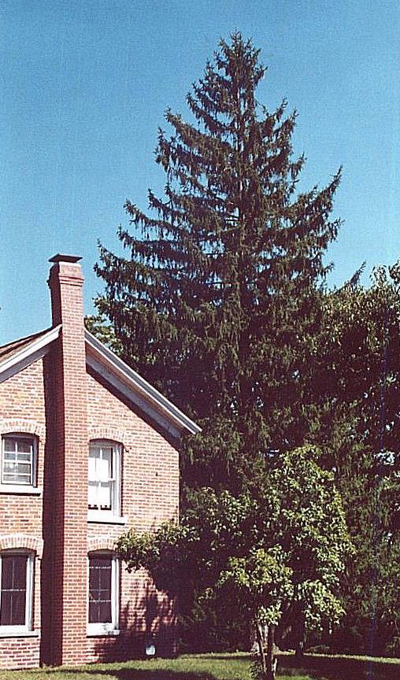 Return to Furnessville Images Index
Return to Porter County Photographs & Historical Images

Please contact the Porter County GenWeb Coordinator if
you can provide any additional information concerning this image.

Image and related text prepared by Steven R. Shook