Historical Images of Porter County
Through the Mud Near Crocker, Indiana
Crocker, Indiana

Date: September 1907
Source Type: Photograph
Publisher, Printer, Photographer: The White Bulletin, Number 14, Page 22
Postmark: Not applicable
Collection: Steven R. Shook
Remark: The non-contesting White Press car coming through the mud near Crocker, Indiana. The was one of the places where horses proved indispensable to some of the cars not propelled by "the world's standard motive power." The White Bulletin was "A little pamphlet to be issued time to time by the White Sewing Maching Company, of Cleveland, Ohio, in the interest of the White Steam Touring Car."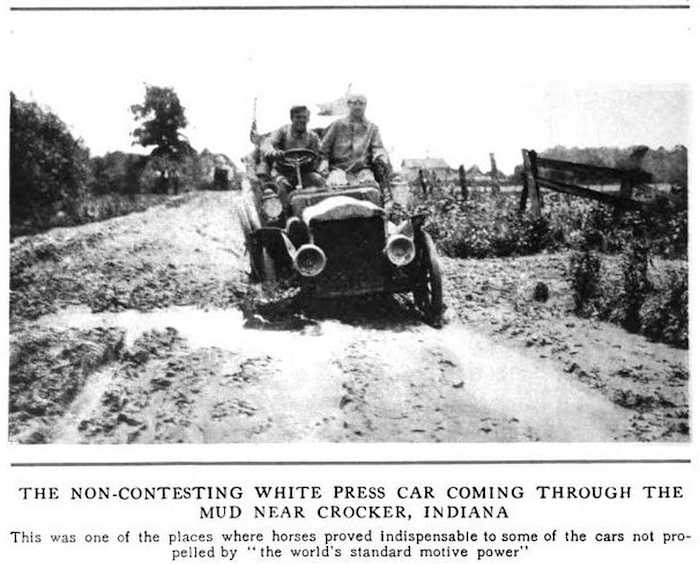 Return to Crocker Images Index
Return to Porter County Photographs & Historical Images

Please contact the Porter County GenWeb Coordinator if
you can provide any additional information concerning this image.

Image and related text prepared by Steven R. Shook