Historical Images of Porter County
C. O. Hillstrom
Chesterton, Indiana

Date: 1948 [original taken earlier, pre-1896]
Source Type: Photograph
Publisher, Printer, Photographer: Retail Merchants Association, Chesterton, Indiana
Postmark: Not applicable
Collection: Steven R. Shook
Remark: C. O. Hillstrom owned and operated, with his brother August Hillstrom, the Hillstrom Organ Company in Chesterton from 1889 to 1898. The company remained in business under separate ownership until 1912. C. O. Hillstrom, who had begun the manufacture of organs in Chicago in 1869, moved his factory to Chesterton in 1880, enlarging the plant in 1884 to a production capacity of eight organs a day. A strike among workers at Chicago piano factories in 1899 resulted in the Russell-Lane Company removing a portion of their production to the Hillstrom factory in Chesterton. Thus, Chesterton had both an organ and piano factory. In 1906 Mr. Hillstrom began the manufacture of a cabinet dresser. A branch of Hillstrom's business was established at Fort Worth, Texas. After Hillstrom's death, the organ factory in Chesterton ceased operation.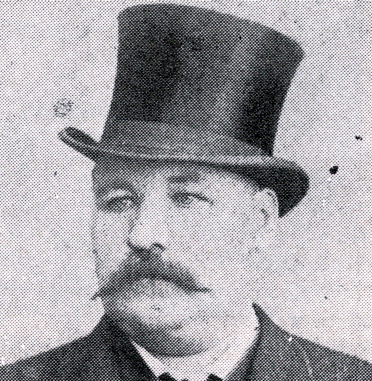 Return to Chesterton People Images Index
Return to Porter County Photographs & Historical Images

Please contact the Porter County GenWeb Coordinator if
you can provide any additional information concerning this image.

Image and related text prepared by Steven R. Shook